Coronavirus: Beaten man 'living in fear' after South African police enforce lockdown with attack
Almost every morning, a detachment of South African soldiers make their way through the densely populated township of Alexandra.
It is better known as 'Alex' and it is situated just a stone's throw from the main financial district in Johannesburg.
The members of this ramshackle community, who number between 200,000 and 300,000, seem to ebb and flow around the troops, who ask and plead and order the residents to stay inside their shacks.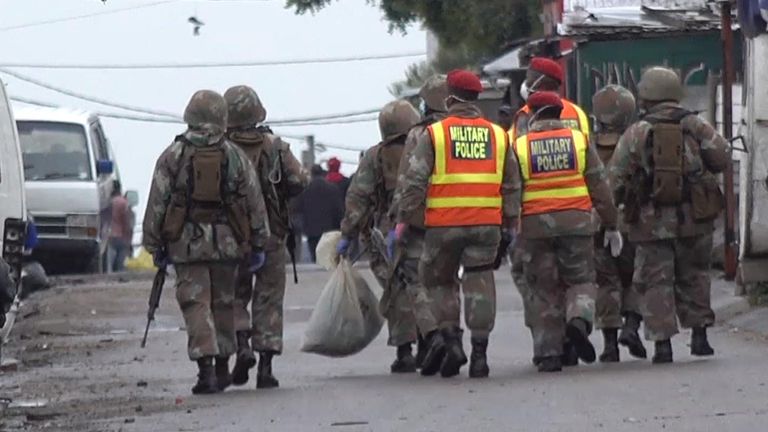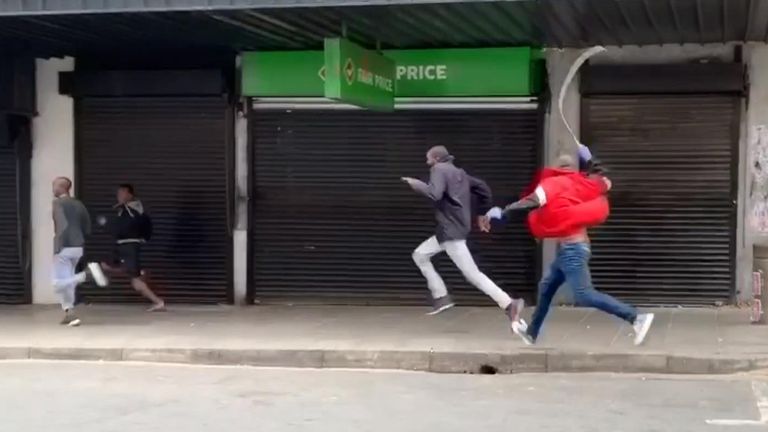 But the men and women in uniform are easy to ignore. People duck down mud-strewn alleyways and pop back up when the soldiers had passed.
The majority here share one room shacks with family or friends – and they are not prepared to spend all day indoors.
The realities of life in townships like 'Alex' make South Africa's 21-day lockdown extremely difficult to enforce and we have witnessed members of the police and the military lose their patience and strike out at residents who are not following their commands.
:: Warning – Images below of bruising from a beating
In one claustrophobic corner of Alexandra, we filmed an infantryman stride up to a resident and punch and kick him without warning.
When we asked the young man for an interview, he said he was too scared to speak.
Source: Read Full Article